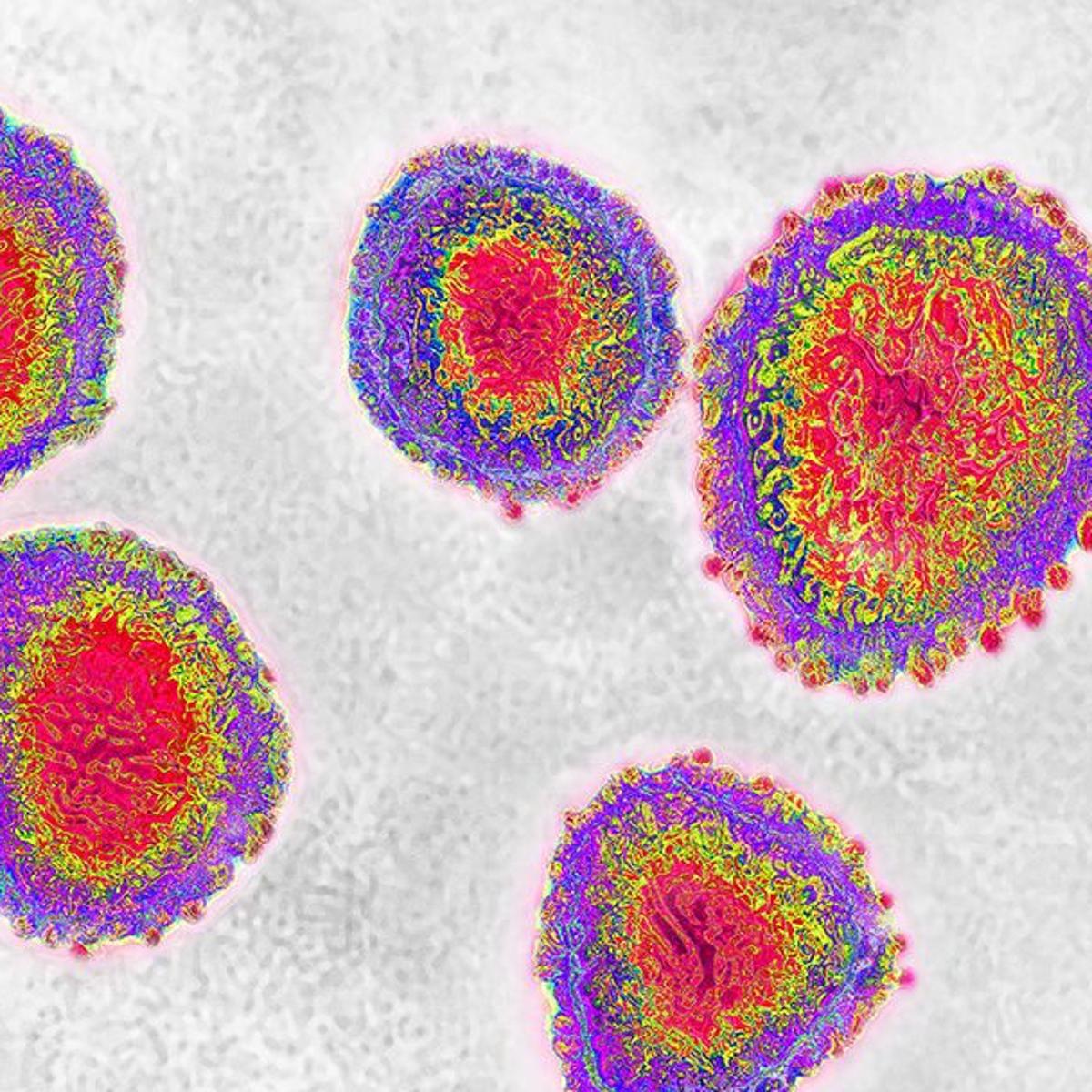 Reuters: A number of countries are in the process of evacuating nationals from China virus areas. The US evacuated 195 US Diplomats and citizens from Wuhan, China, all who arrived yesterday and are currently at March Air Reserve undergoing screening.

Washington Post: Experts debunk a number of fringe conspiracy theories linking China's novel coronavirus to bio-weapons research. Quite a number of theories were debunked in this article in the process.

The Southern Nevada Health District announced today a potential case of the 2019 Novel Coronavirus (2019-nCoV) in a Clark County resident. The patient is currently in isolation at a local hospital. The patient will be monitored and remains under medical supervision while testing is conducted by the Centers for Disease Control and Prevention (CDC).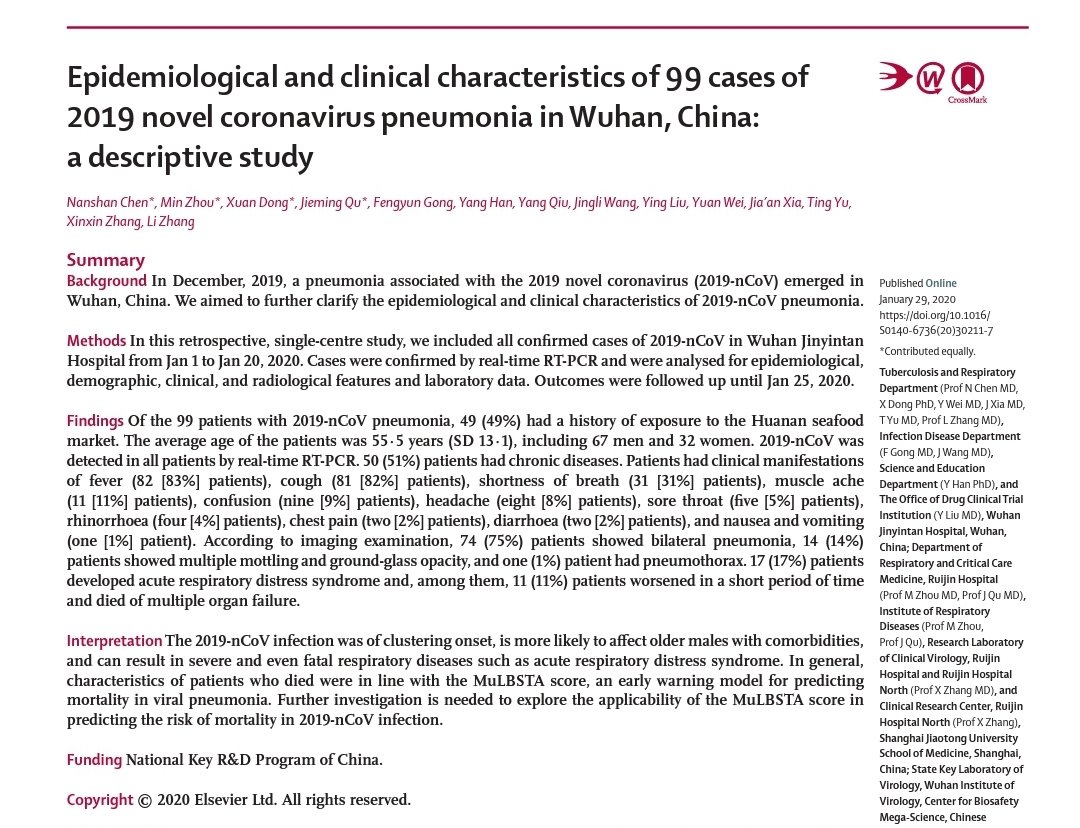 The Lancet published a research study/analysis outlining the clinical characteristics and epidemiology of 99 patients examined with #nCoV2019the.
Dr. Krutika Kuppalli, shared her observations, pointing out that .@TheLancet study showed: 49% had exposure to the #Wuhan seafood market; Avg patient age was 55.5 yrs: 67 men and 32 women; 23% required ICU admission; 51% had chronic diseases: common medical co-morbidities were cardiovascular(40%), digestive (11%) and endocrine (13%).

Al Jazeera reported today that a number of airlines have cut China flights as companies halt travel on coronavirus fears. Facebook, HSBC, Goldman Sachs, and LG Electronics are among the companies restricting travel to and from China.

Dr. Theresa Tam, Canada's Chief Public Health Officer commented in a series of tweets on "the growing number of reports of racism and stigmatizing comments on social media directed to people of Chinese and Asian descent." She went on to write: "These actions create a divide of #UsVsThem. #Canada is a country built on … respect, diversity and inclusion>