Digital Volunteer Brigade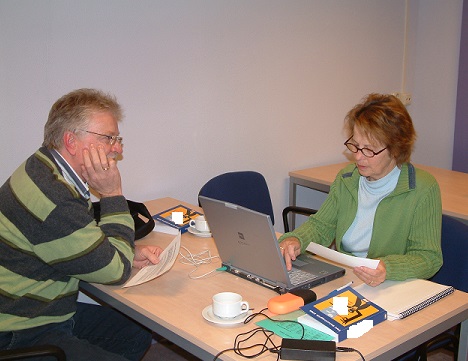 About Us
Our organization's inception began with efforts by a band of volunteers that came together during Hurricane Harvey, to fill the communications gap that existed in providing disaster information to the public.  
During Hurricane Harvey these volunteers, seeing the pleas for help on social media, banded together to collect, validate, map rescue requests, and share that information with individuals and rescue organizations on the ground who could help.  
When Hurricane Irma made landfall in South Florida, this same community of volunteers was ready. It began with providing evacuation and shelter information in 5 languages, it continued with facilitating many rescues of individuals and animals, including a sea lion.
Then Hurricane Maria hit.
By then, our brigade of over 900 volunteers strong, innovated and shifted their work from rescue facilitation to collecting and mapping conditions on the ground for disaster victims, their families on the mainland, government agencies, and disaster response organizations on the ground. In addition to mapping, the group added to their work the research and creation of infographics on health and safety information to share via social media and regular broadcasts in Spanish and English.
Our Impact:
Over 10,000 rescues facilitated

Over 2,000 data points mapped on Puerto Rico: infrastructure conditions, water, food, shelter, medicine, and relief supplies

Over 100 Zello Broadcasts in Spanish and English regarding real-time conditions in Puerto Rico

Published dozens of health and safety information – on the internet and via social media 
Inspired by all the good we did as an ad-hoc group, and with the continued dedication and passion to help others, we came together to create a nonprofit organization called: Crowd Emergency Disaster Response Digital Corps or CEDR Digital Corps for short.
Our Volunteer and Leaders
Our multi-faceted and talented volunteers and team leaders are CEDR's greatest asset. They are a diverse group of individuals, from college students and housewives to college professors, business leaders, and ordinary citizens, who have come together to help their fellow citizens in their time of need. From Data experts and engineers to teachers and students, everyone plays a vital role in CEDR's achievements and success. Their dedication to their fellow humans and their passion for serving others is unparalleled.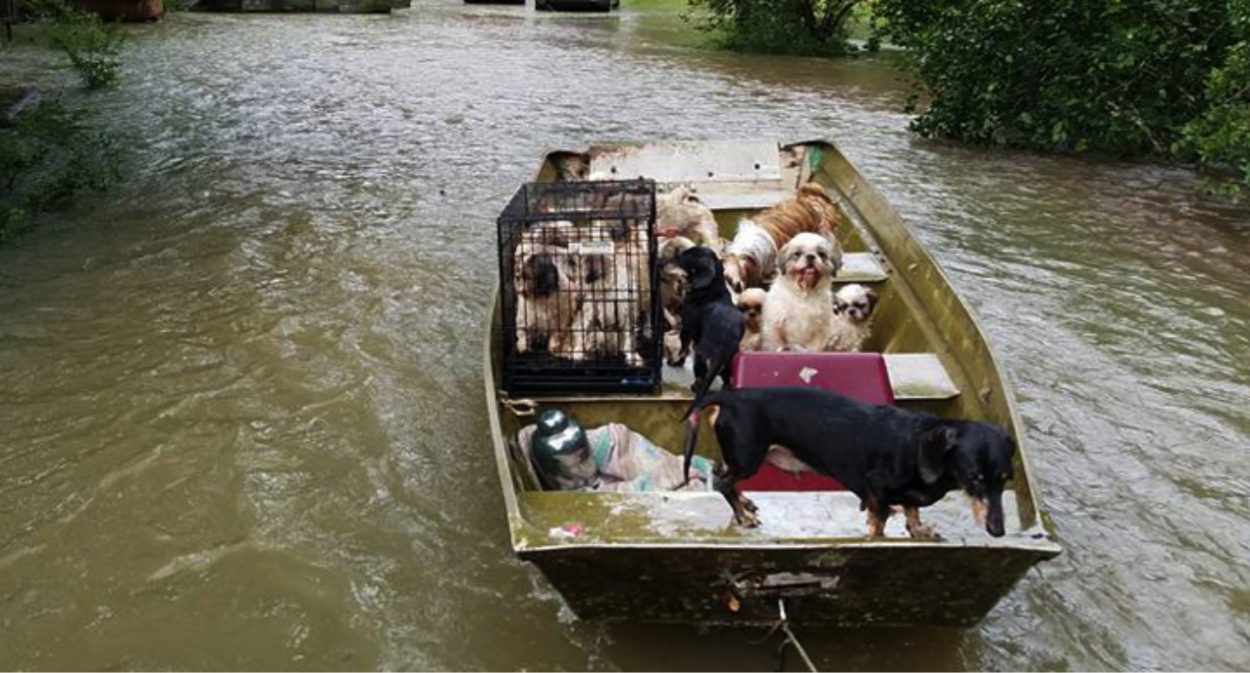 Our Directors and Officers
CEDR Digital Corp's Directors and Officers comprise decades of experience in executive management and leadership, budget and portfolio management, data science and analytics, geospatial information systems, and social media analysis. All of CEDR's Directors and Officers have extensive experience providing volunteer support to first responders following major disasters such as Hurricane Harvey, Hurricane Irma, and Hurricane Maria.
Chris Graziul
Chris Graziul has spent the last decade in service of research projects applying advanced quantitative methodologies to study topics ranging from economic growth in urban areas to the utilization of psychoactive pharmaceuticals for non-FDA approved indications. He is currently a Data Scientist at the University of Chicago working with the Urban Resiliency Initiative, where he is responsible for developing and applying machine learning techniques to understand the effect of local institutions on childhood development. While at Brown University, Chris was responsible for the development and implementation of automated processes to accurately geolocate historical census data from 1900 to 1940.
Chris has a PhD in sociology from the University of Chicago as well as a BS in each of physics and applied computational mathematics from Virginia Tech.   Dr. Graziul is the Chair of CEDR's board of directors.
Melissa Swenson
Melissa Swenson is the volunteer President of CEDR Digital Corps, responsible for ensuring that the organization is ready and able to leverage technology to help respond to disasters. Melissa is the Capital Portfolio Program Director at Portland General Electric, a vertically integrated investor-owned utility in Portland, Oregon.
Prior to involvement with CEDR Digital Corps, Melissa was the Director of Volunteers for Minds Matter Portland, an all-volunteer mentoring program dedicated to ensuring that high achieving low-income high school students have the tools and skills to achieve college success.
Mason McDaniel
Mason McDaniel has spent more than two decades innovating and passionately looking for ways to improve organizations. He currently serves as Chief Technology Officer for the Bureau of Alcohol, Tobacco, Firearms, and Explosives (ATF) driving a major Information Technology (IT) modernization of the agency. Prior to joining the ATF, he spent six years in the private sector leading the IT modernization for a component of the Department of Homeland Security, and twelve years as a government employee at the Federal Bureau of Investigation (FBI).  Mr. McDaniel is the Vice Chair of CEDR's board of directors.
Crystal Smith
Crystal was one of the co-founders of the volunteer collective that CEDR has based itself on. Outside of her volunteer work with CEDR, she is an established musician, having played with a variety of bands and musical groups. Her recent projects include:  assistant producer and session work for an independent label. She is excited to have the opportunity to bring her creativity into the rescue and technology space. Ms. Smith is the organization's recording secretary.
Rob Neppell
Rob Neppell is Vice President and Technology Innovation Lead for CEDR Digital Corps, responsible for identifying and implementing new technologies and approaches to improve the effectiveness of CEDR's disaster response efforts. Rob's professional experience includes over 25 years of technology solutions delivery & leadership spanning sales, implementation, and operations roles. Under the pseudonym "NZ Bear", Rob was recognized as a pioneer in the early days of social media, creating the "Blogosphere Ecosystem" which provided the first-ever ranking of blogs and foreshadowed modern social media analytics.

Christie St. Clair
Christie St. Clair is an award-winning strategic communicator with more than two decades of experience in public affairs. She currently serves as Chief of Organizational Communications for the U.S. Coast Guard, leading a team charged with modernizing internal comms for a military service branch. Prior to the Coast Guard, she was a public affairs officer at the U.S. Environmental Protection Agency, focusing on transportation policy and emergency response. In 2017, Ms. St. Clair coined the #SOS tag for digital rescue crowdsourcing, inspiring an international brigade that facilitated more than 10,000 hurricane rescues and helped FEMA launch its crowdsourcing unit. That ad hoc group grew up to become CEDR Digital Corps, where Ms. St. Clair now serves on the Board of Directors.
Sandi Lilly
Sandi Lilly is a writer and social media manager with 15 years of experience managing web properties, creating online content, and writing for books and magazines. Ms. Lilly operates a web content microbusiness based in the Shenandoah Valley, focused on serving the needs of disadvantaged and marginalized business owners. She holds a B.A. in Psychology from Shepherd University. She is CEDR's web manager, personal resiliency coordinator, and VP of Volunteer Engagement.
Please subscribe to our email alerts by contacting us at: contactcedrdc@gmail.com with SUBSCRIBE in the subject line.