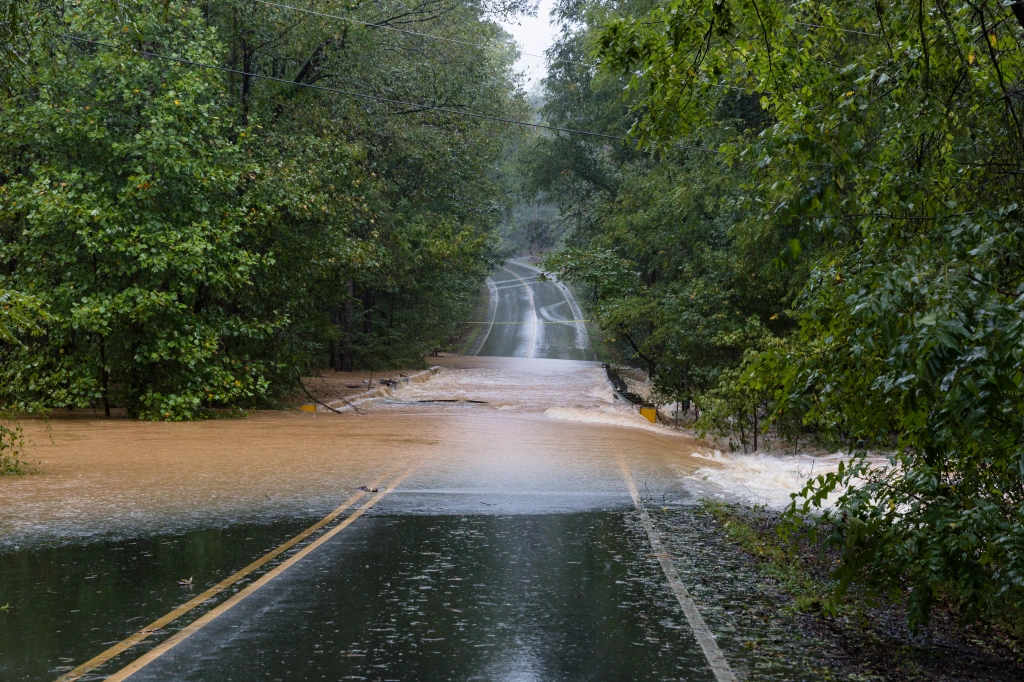 CEDR Digital Corps innovates to improve situational awareness for the public. Our team utilizes creativity, technical knowledge, and out-of-the-box thinking to work on cutting-edge disaster management communication.
We find, analyze, and address systemic issues in disaster response, working together during emergent situations for a unique, highly flexible approach. This enables us to present information in a way that dramatically improves situational awareness for the organizations that we cooperate with.

Below are examples of some of the innovations and analyses CEDR has performed: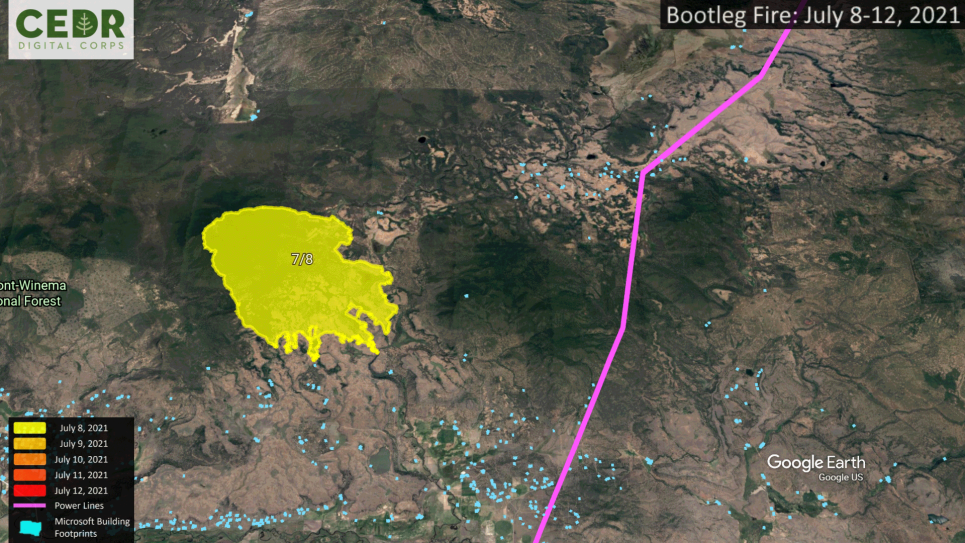 Situational Awareness
A video can help the public understand the challenges agencies face and why they are at risk. This analysis of the Bootleg Fire in Southern Oregon shows the rapid growth of the fire -driven by high winds and dry conditions.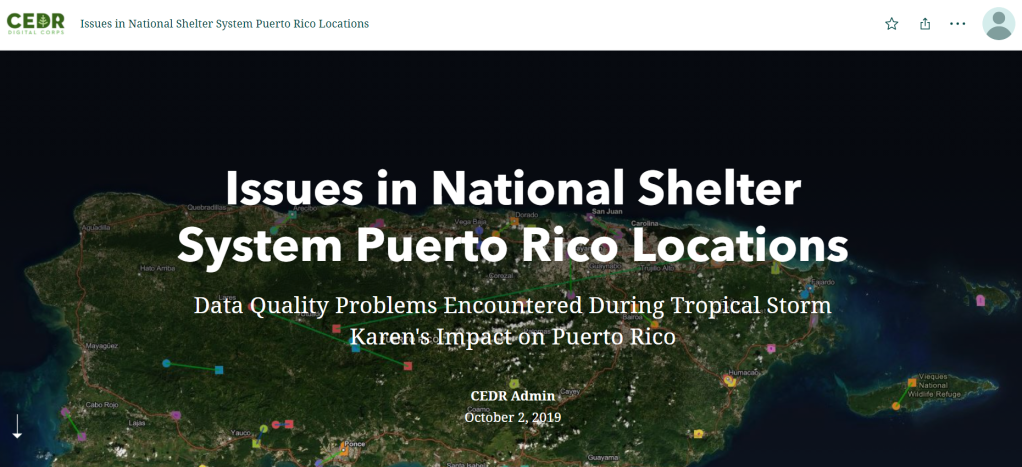 Issues in National Shelter System Puerto Rico Locations
During Tropical Storm Karen, CEDR identified systemic issues with variations between the published addresses of shelters and the actual location of said shelters. This analysis was shared with the appropriate on-site agencies so they could rectify data quality issues.
Creating Media to Put Events into Perspective for the Public
August 2021 – Dixie Fire 

CEDR decided to provide context for residents of the challenges emergency agencies were facing and created an animation showing how big the fire was relative to the size of Manhattan. 

At the time we created the animation, the Dixie Fire was the size of 12 Manhattans. By the time the fire was contained in October, the fire was the size of 20 Manhattans. 

Creating this animation helped residents understand why the fire could not be immediately contained, despite the ongoing work of rescue workers in their communities. As of July 2022, the Dixie Fire is the most expensive wildfire in U.S. history.
Geo for Good Lightning Talks Series #4
Google Earth Outreach Team hosts a series of monthly lightning talks by and for nonprofits, scientists, and other change-makers who want to leverage mapping tools and technology for a positive impact in the world.

On July 22, 2021, Rob Neppell from CEDR Digital participated in Geo for Good Lightning Talk Series #4, which was focused on Crisis Response.

Tweets by CEDRdigital